To really understand Britain and British culture, there truly is no better way than to watch a game of football in London.
To say that football is important in British culture would be a massive understatement; football is not just a game here, it is a religion.
London plays hosts to some of the most successful teams in the country, with Chelsea, Arsenal and Tottenham sharing between themselves multiple league titles, European cups and dozens of league and FA cups between them.
London has an incredibly rich and vibrant history of football that can rival any other city in the world, it would truly be a shame to miss out on all the stadiums and heritage this footballing city has to offer.
Updates:
The Premier League 2023/2024 is running between 12 Aug 2023 to 22 May 2024
The games schedule and option for tickets can be found in Ticket-Compare website (You can find some other games in London by searching "London" in the same website on the top search).
To find which pubs in London you can watch the Premier League games, visit the website fanzo where you can find a list of sports bar in London.
---
Buying Tickets For Football Matches in London and Europe
We recommend buying tickets to football matches and other sporting events through authorized sites.
This including second-hand sites, but never from ticket touts or from sites that do not give you a guarantee.
We recommend buying the ticket from secure sites that also offer a level of guarantee.
Most of the available tickets are second-hand (secondary marketplaces), prices might be higher or lower than face-value tickets.
Ticket Compare is a price comparison site between various ticket sites like StubHub, Football ticket pad, Ticketnetwork, Seatsbay, Wowtickets, Live football tickets, SportsEvents365, Ticketmaster, Viagogo, Ticket4Football, The Ticket Factory, and more.
You can find their tickets to most English matches, including the Premier League as well as many European league matches, including UEFA Champions League, Europa League, FA Cup, FIFA World Cup, and many more.
How to buy football tickets in London
Tickets for football matches in London can be found when one of the London football teams plays at home.
You can find a dedicated page for each English premier league London football team here:
Chelsea, Arsenal, West-Ham, Crystal Palace, and Fulham.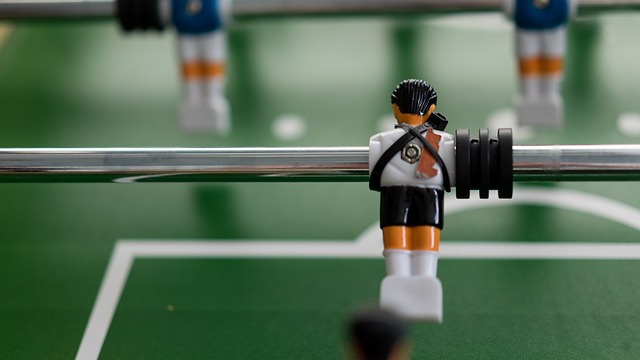 Sporting events and especially football are like another religion for many British people.
Tickets to important events like semi-finals or derby matches (such as Arsenal V Chelsea) are usually hard to find or very expensive, it recommends you book early.
Sometimes tickets are limited to members or season ticket holders only and in these circumstances, we recommend you buy a second-hand ticket, one which was brought by someone who can no longer attend (ticket returns).
London Football Tickets – How Does It Work?
Tickets for the larger football teams in London such (Arsenal, Chelsea, Tottenham Hotspur, West Ham United, Fulham) are all sold first to members or season ticket holders. The priority on these lists depends on what type of membership you have.
As an example Arsenal has 4 levels:
Platinum / Gold Members
Silver Members
Junior Gunners Members
Red Members
On their official page http://www.aresenal.com/tickets you can see which tickets are currently available for sale to which matches and which level. Remember, these are the official tickets and you may still be able to find second-hand tickets on some of the sites listed above.
There is also a level called Non-Member, although the chances of tickets being available at this level are slim to none unless the team is doing particularly badly in the season and their supporters have given up or its a particularly uninteresting match, such as between the team and minor team or near the end of the season where the match has less impact on the overall position of the team in the league.
Your Options For London Football Tickets
Option 1 – Membership
Become a member of your chosen football team at the beginning of the season and then follow the team website to see when tickets at your membership level become available for sale.
This is recommended if you are planning on going to see many matches or are regularly in London.
You should note that one membership will only allow you to buy one ticket per match and sometimes there is a long waiting list for membership.
Option 2 – Club or Box
Buy a Club Level Membership (several thousand pounds) or a private box (several tens of thousands of pounds) at your favoured stadium.
This is recommended if you buy it to your business or plan to go to many matches and can afford it.
Option 3 – Second Hand Tickets
Buy your tickets from members who have already purchased tickets but then are not able to go to a match (second-hand tickets), sometimes this may even be your only option for matches that are officially sold out or very popular. This is also an opportunity to find cheaper tickets to less popular matches.
This is also, in our opinion, the best option for tourists or those who see only the occasional match.
You should be aware that tickets may not be cheap, and regularly cost more then £100 for important matches.
If you do decide to go for this option, we strongly recommend you only use sites that provide a guarantee, where you can be sure the tickets are real and the seller only receives your money once you have the tickets in your hands.
As there is a big difference between the ticket prices on each website, We recommend using a price comparison site that we believe is trustworthy as Ticket Compare it will help you to compare prices between the various sites that sell tickets on the same page.
What Not To Do
Do not buy tickets from ticket touts, especially not outside the football stadiums or on sites like eBay or Gumtree. This is illegal, but you could also end up with fake tickets and losing your money, if you do, not only will you be out-of-pocket, this may be the only football you see in London:
European Football Match Tickets
Like in London, most European football clubs operate a membership scheme, and if you are not a member you may not find tickets, You can find Europe wide football teams ticket-compare.com.
Tickets for Sports Events and Extreme Sports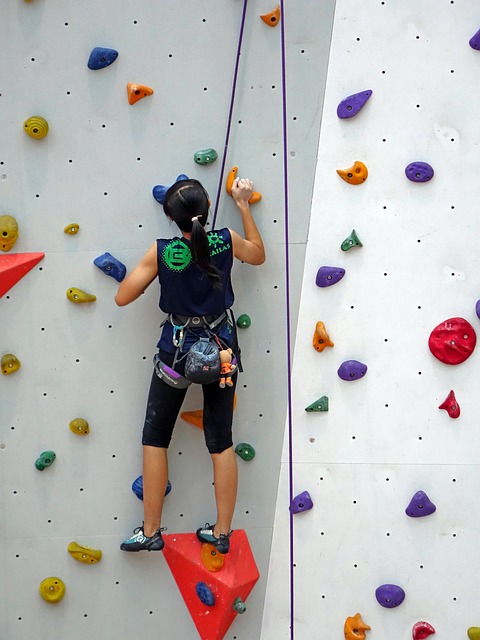 The most popular sports in England are: Football, Tennis, Rugby and Cricket… but there are many other sports in the UK which you can find tickets for.
We have summarised a list of sites where you can find tickets to sporting events in London and sporting events where you can take part too.
Groupon Sport's page is a good start to find tickets and special offer for sporting events and money off for sporting activities you can take part in.
If you are looking for outdoor activities you can find a whole range at get your guide website.
You can find some Sport & Fitness classes Vouchers in London in groupon
Tickets To Sold Out Sporting Events – stubhub
A tour of Arsenal stadium (The Emirates Stadium)
A great football experience, although it does not include watching a match, is a tour of the famous Emirates Stadium, the home of Arsenal football club in London.
Tours are available on days when no match is due to be played and you can book yours in the Golden Tours website.
More stadium tours can be found in Golden tours:
Chelsea FC Stadium Tour and Museum
London Stadium Tour (Former Olympic Stadium)
Twickenham World Rugby Museum and Stadium Tour
Premier League 2022-2023

The Premier League 2022/2023 started on 05 August 2022 and will continue until 28 May 2023.
Timetable of the games can be found on Ticket-Compare website and Premier League website.
The football teams are:
Aston Villa – Villa Park – Birmingham
Arsenal – Emirates Stadium – London
Bournemouth – Vitality Stadium – Bournemouth
Brentford – Brentford Community Stadium – London
Brighton & Hove Albion – Amex Stadium –

Brighton

Chelsea – Stamford Bridge Stadium – London
Crystal Palace – Selhurst Park Stadium – London
Everton – Goodison Park Stadium – Liverpool
Fulham – Craven Cottage Stadium – London
Leeds United – Elland Road Stadium – Leeds
Leicester City – King Power Stadium – Leicester
Liverpool – Anfield Stadium -Liverpool
Manchester City – Etihad Stadium – Manchester
Manchester United – Old Trafford Stadium – Manchester
Newcastle United – St James' Park Stadium – Newcastle upon Tyne
Nottingham Forest – City Ground Stadium – Nottingham
Southampton – St Marys' Stadium – Southampton
Tottenham Hotspur – Tottenham Hotspur Stadium – London
West Ham United – London Stadium – London
Wolverhampton Wanderers – Molineux Stadium – Wolverhampton
*Disclaimer: We can not guarantee any tickets you purchase for third-party sites, so we recommend you read their terms and conditions and ensure there is sufficient time for your tickets to arrive if you have selected the post as your delivery method.
Our recommendations are limited to the sites mentioned, but we do not guarantee the quality of service received for those sites.
FA Cup Final (Wembley)
*** past game ***
Manchester City vs Manchester United
Competition – FA Cup Final
Kick-Off – 15:00
Stadium – Wembley Stadium, London, HA9 0WS
The FA Cup is the most prestigious cup competition in England & Wales, and is the oldest national competition in the world having first being played during the 1871-1872 season.
The two teams who will be facing off this year are Manchester City and Manchester United who have won this cup competition 6 and 12 times respectively. This game promises to be an exciting tie with the all important bragging rights over their local rivals up for grabs that will ensure the match will not only be entertaining but fiercely thought so this is a must-watch.
Also at stake is a potential historic trophy haul: while Manchester United have already won one trophy this season (Carabao Cup), winning the FA Cup will be an excellent coup for Erik Ten Hag's team and a sign of massive progress under the recent turmoil of the past couple of years; winning the FA Cup, along with the potential Champions League place secured, could signal that Manchester United could be returning to the glory days of Sir Alex Ferguson. However, Manchester City are within touching distance of a historic treble (not achieved since Manchester United in 1999) with the Premier League, FA Cup and Champions League still obtainable, Manchester City will be massively keen and motivated to ensure they add this potential honour to their history books.
Warning: there could be potential rail strikes in London on the day of the FA Cup final so plan alternative routes in advance if you're looking to go to the game
After you find your football tickets, try to find a good Musical in London (it much easier)