The London public transportation including the underground use to run during the Coronavirus period and keep running now.
Public transport in London is one of the major achievements of the last century and one of the main factors for London being an amazing city that it is. As a tourist in London, it is our advice for you to learn and understand the transport network and different transportation modes in order to shorten journey times, save money, and have a better experience.
Our guide below concentrates on the transport within central London, highlighting the different options available, including interchange points, fastest journeys, and explanation of the costs.
How to get from Heathrow airport to central London
– Heathrow Express
A fast direct service runs from Heathrow airport to Paddington station in central London. The trains have 3 stops at the airport; Terminals 2&3, Terminal 4 and Terminal 5.
Trains depart both Heathrow and Paddington every 15 minutes, with a journey time of 15 minutes Monday to Friday. Trains on Saturdays and Sundays depart every 30 minutes.
The first trains are at around 05:00 and last trains are at around 23:45. check the timetable on the Heathrow Express website for up to date schedules.
Ticket prices vary depending on when and where they are purchased but are generally £22.00 single and £36.00 return when bought Online, at ticket machines or ticket offices at short notice, rising to £27.00 and £41.00 when purchased onboard the train.
If you are planning a future journey, there are offers like single tickets are as low as £12.10 for midweek travel 90 days in advance and £5.50 for weekend travel 90 days in advance, you can find it in "Tickets & Offer" in the top menu on Heathrow Express website.
Of Paddington station, there are taxis or you can take the Bakerloo, Circle, District, Hammersmith & City lines of the tube.
You may plan your continued journey by using google map.
– Arriving from Heathrow airport by the Underground (Tube)
If you are travel on a budget, The cheaper but much longer option is to take the tube (Piccadilly line) which takes about an hour to reach the city center.
In terms of payment, Heathrow terminals stations are in Zone 6.
– Elizabeth line – TfL rail – Crossrail
A new and fast line will be launched from Heathrow airport to the center of London, called Elizabeth Lane (use to call Crossrail and TfL rail) cost £12.80 to Zone 1 all day.
– Privet Taxi from Heathrow airport
A black taxi is the type of taxi you can take from the airport without reservation and is a very expensive option and is less recommended.
Reserving a taxi before you fly could save you a lot of money.
You can reserve a private car from Golden Tours website.
As well you can reserve a minicab, there are many minicab companies in London, so we recommend to compare the price with the website minicabit.
– Shuttles and Buses from Heathrow
Information about Buses From/To the London airport you can find on the National express website.
How to get from Gatwick airport to central London
– Gatwick Express
A fast direct service runs from Gatwick airport to Victoria station in central London.
Trains depart both Gatwick and Victoria every 15 minutes, with a journey time of 30 minutes. Trains run from around 04:30 to 01:30 daily.
There are no trains between 01:30 and 04:30.
Although there is only one train at 04:30 and 2 trains between 05:00 and 06:00. Please check the timetable for the current schedules.
Ticket prices vary depending on when and where they are purchased but are generally return tickets are cheaper, you can find the information on Omio.
You can get open tickets for the landing day in Getyourguide.
– Arriving from Gatwick airport by the Underground (Tube)
The Tube is not available at Gatwick airport.
– Privat Taxi from Gatwick airport
Gatwick is far away from the London center, taxi could be very expensive a spacially black taxi that is the type of taxi you can find in the airport without reservation – Less recommended.
Reserving a taxi before you fly could save you a lot of money.
You can reserve a private car from Golden Tours website.
As well you can reserve a minicab, there are many minicab companies in London, so we recommend to compare the price with the website minicabit.
– Bus from Gatwick
Information about Buses From/To the London airport you can find on the National Express website.
Trains in London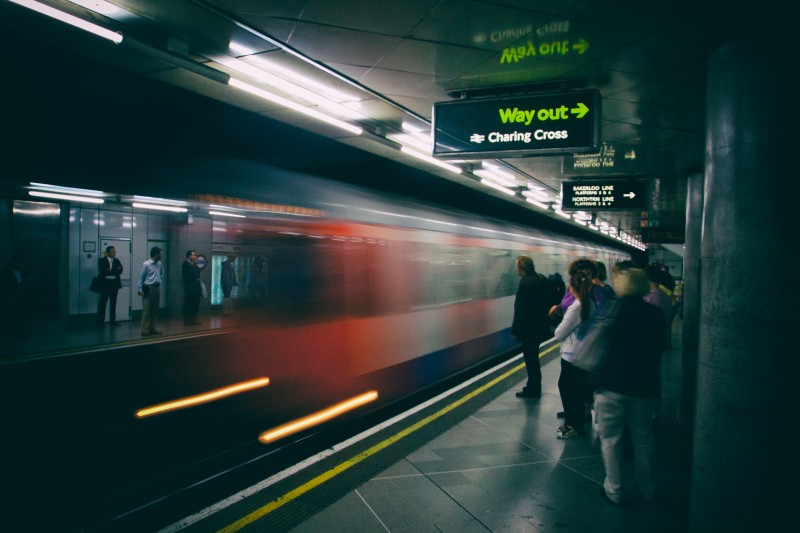 London's train network is amongst the best in the world and includes the Underground as the name suggests, most of these run underground throughout London, and more commonly called The Tube.
The tube link to two further train types:
The DLR (Docklands Light Railway), a driverless railway operating in the south-east of London.
and the Overground, which are overground trains operating mainly on the outskirts of London with a few stops nearer the center.
In addition, there is also the National Rail which links to the Underground, DLR, and Overground at certain stations and covers the length and breadth of England, joining all the major cities and many minor cities throughout the country.
If you are interested in traveling further out of London, the National Rail is a good place to start, although it can be on the expensive side, so make sure to buy in advance and online if possible to reduce costs. Don't forget, there are some great packages out there to further reduce costs by combining a train ticket with a hotel stay.
If your journey is to take you to mainland Europe, you also have the option of the Eurostar, the train that directly connects London with mainland Europe in the website omio.
London Busses
The red double-decker London bus is surely one of the city's iconic images and can be spotted on all major roads in London, although some routes run single-decker red busses.
The London bus network is one of the wider bus networks carrying around 6.5 million passengers a day, which is roughly double the number of passengers on the London underground per day.
It is important to note that you can not pay for your bus journey with cash, and you must either have an Oyster card with available balance or a contactless credit card to ride a bus. A single bus journey is the same price no matter which bus you are on or your final destination. The current price is £1.50 per person per journey, although under 11's can travel for free.
We recommend you download and use the Citymapper smartphone application to plan your journey in London. The app will help you find the right bus and tell you where the nearest bus stop is.
Trains from London to other parts in the UK and Europe
The National Rail includes several different operators, A good and convenient site for searching and booking long-distance travel (including flights, buses and of course trains) within Europe is omio.
omio has special travel pages for the main destinations:
– From London to Manchester
– From London to Liverpool
– From London to Edinburgh
– From London to Glasgow
– From London to Cambridge
– From London to Brighton
– From London to Bath
– From London to Bristol
– From London to Birmingham
and to destinations outside the UK such as London to Paris by Eurostar and London to Amsterdam.
Return train tickets (two-way tickets) will usually be cheaper than two individual tickets.
Taxis and Minicabs in London
London has both Taxis, these are the iconic black cabs you see in movies and all over London, you can stop these anywhere on the street if they have their yellow light on, and minicabs, these are private hire cars that can not be picked up in the street but must be pre-booked. All minicabs will be registered and you should look for a yellow sticker on the front windscreen and back window to verify a registered vehicle.
Taxis in London range from expensive to very expensive, you have been warned! Black cabs are particularly expensive, especially if picked up from an airport, as such we would recommend booking a minicab, there are many companies in London, so we recommend minicabit to find a selection, with real-time quotes, and Uber, if you have the app installed and are registered with a credit card.
If you still want a Black Cab, you can either hail one from the street when they have their orange light on at the front, or you can find one using the GETT or FreeNow apps.
Car Rental
If you are staying in central London or anywhere near an underground station, we would not recommend hiring a car in London, as there is a daily (Monday – Friday) congestion charge to enter central London by car and car parking can be on the very expensive side. You will find it cheaper and easier to travel by public transport, taxi or minicab.
However, if you are planning a journey outside of London to see the rest of England, a hire car maybe your best option, and we would recommend RentalCars.com from the same people who bought you Booking.com and will compare several car rental companies for you almost anywhere in the world, including London.
Bike Rental in London
In the past couple of years, London is encouraging people to use their legs and ride a bike to get around London while enjoying the view, in the coronavirus time it became even more important.
London has introduced many cycle paths, these cover large parts of London and are usually marked with a bicycle symbol on the ground, and recently London has created Cycle Superhighways, these are segregated lanes on main roads solely for the use of bicycles and are generally painted blue.
You can rent bicycles in many parts of London from automated machines, these are easy to spot and use to be called "Boris Bikes" (as Boris Johnson, who introduced them a couple of years ago when he was the mayor of London) although they are now officially called Santander Cycles as they are sponsored by Santander Bank.
Full details of the easy 3 step process to rent a bike can found on the TfL website.
Bike tour can be found in Golden Tours website:
Cable Car
You read that correctly, London now has its very own cable car, called Emirates Air Line, which crosses the River Thames between Greenwich Peninsula and the Royal Docks. Cabins arrive every 10 seconds and take around 10 minutes each way. This is a great way to see an alternative view of London and to cross the river.
River Bus
London has an active River Bus service that can be used for commuting as well as seeing London from a different perspective. All River Bus Services are wheelchair accessible, you are guaranteed a seat on each boat and can use your Oyster card to pay for the journey, although make sure your Oyster card has enough money before begging you journey as you will not be able to top up at the pier, although you will be able to buy a single or return ticket at the ticket offices, this will be more expensive than an Oyster paid journey.
The River Bus is run by MBNA Thames Clippers and not by TfL with services starting at around 06:30 through to 23:00 weekdays and 08:30 to 23:00 weekends, but please check the timetable for exact departure and arrival times.
Prices are per zone, similar in structure to underground pricing, with zones broken up as Central, East, West, Central and East, Central and West, or All Zones.
A map of all the River Bus stops can be found in tfl website.
London has further travel options including a Tram and Crossrail, which we will update in the near future.
Planning your journey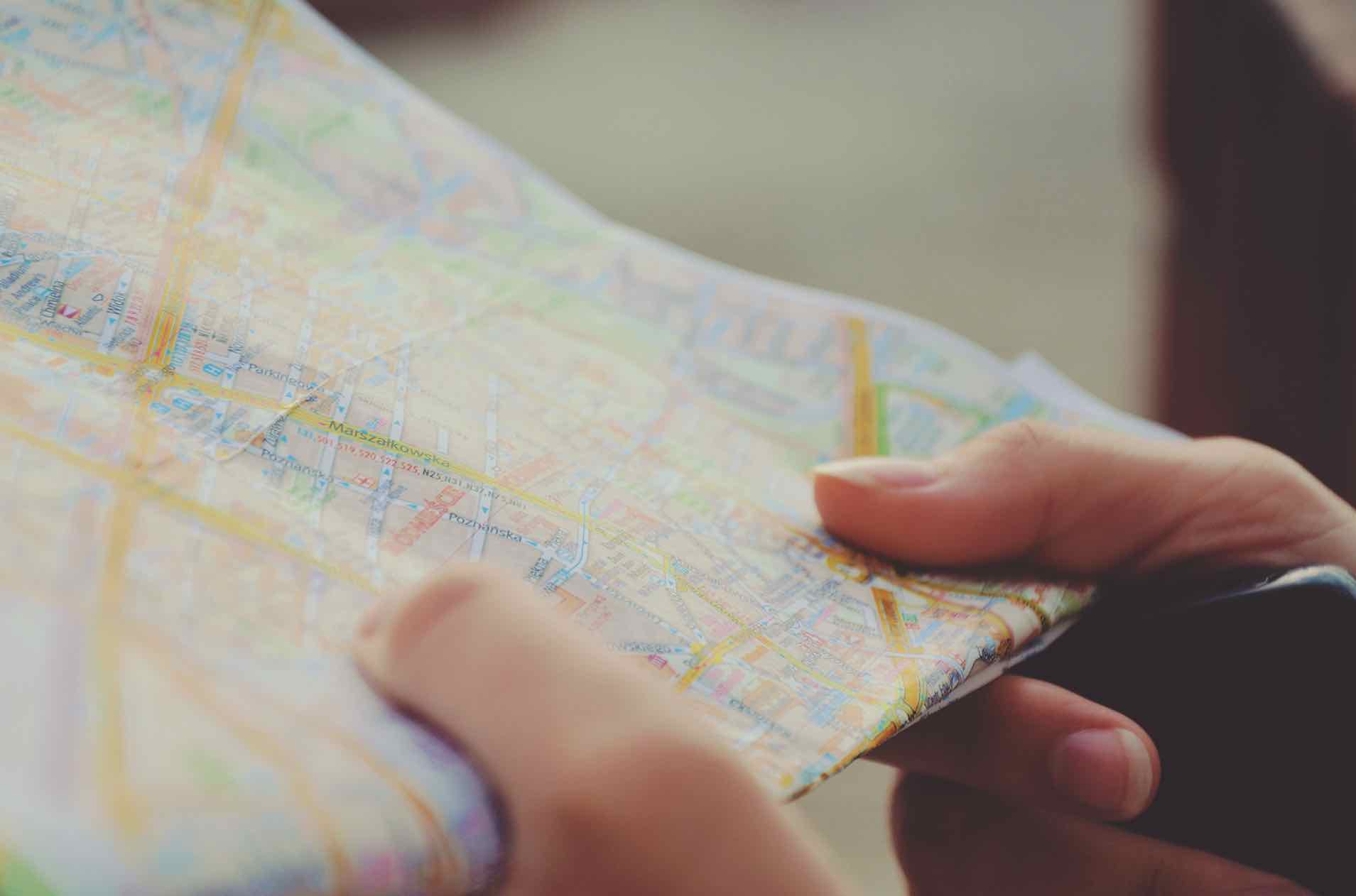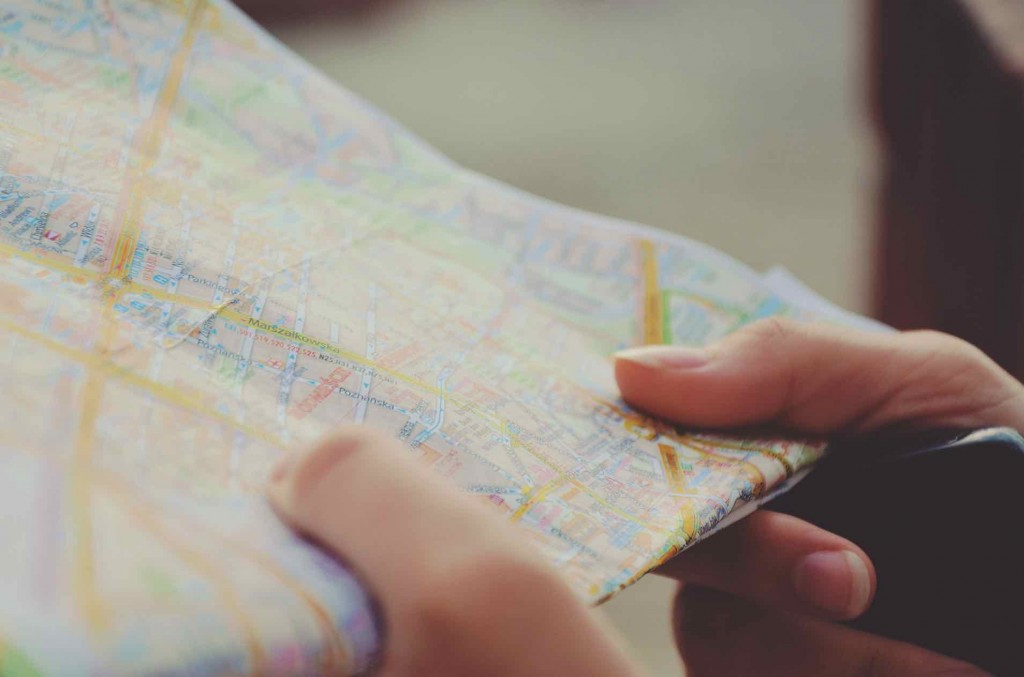 The good old technique of looking at maps at bus stops, underground stations and at TfL's (Transport for London) website works wonders, although these days there are many up to date tools and apps available to make this easier, showing real-time information, mapping, direct you from a to b and ability to geolocate yourself.
The easiest way to plan your journey, if you have access to the internet is using the TfL journey planner here, or by using an app like Citymapper, these days Google Maps and Apple Maps also offer real-time public transport journey planners via their respective apps (Android or iOS). WE would recommend you lift your head from your smartphone every often as London has a lot to offer, and if you look up once in a while you will see some great architecture and you may be surprised, such as Shakespeare's head peeking out of a window in Carnaby Street.
Oyster Card – What is it?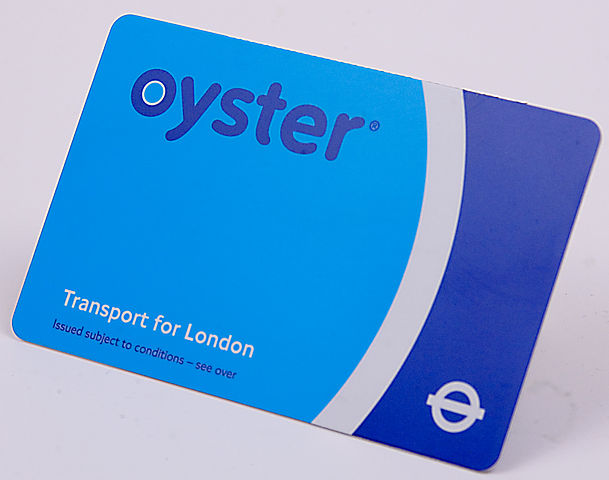 We have talked about the Oyster card, and you have probably seen people touching the little blue plastic credit card like thing on the yellow readers on busses and trains in London, but what is it?
It is a smart card, the same size as a credit card, and used to pay for public transport in London. It is accepted on busses, tube, overground, DLR, some national rail stations, some Thames River crossings, and the Emirates Air Line.
You can purchase up an Oyster card at all underground and train stations, as well as in some shops (where you see the Oyster card symbol). There is currently a £7 deposit on all-new cards that can be refundable after one year.
To use the Oyster card, simply press it against the yellow readers at the point of departure and arrival when using trains, or when you get on the bus, no need to touch when getting off a bus. To top up your oyster or see your balance, you can go to any ticket machine at any stop, press the card again the yellow reader and the balance will be displayed. You can also top up your oyster at any ticket machine, or shops where you see the Oyster symbol.
The Oyster card can be used as a PAYG (Pay-As-You-Go) or as a Travelcard (fixed price for a fixed period of time, 1 week, 1 month, 1 year).
PAYG – Here you pay for what you use, your Oyster has to be topped up before it can be used, and you will see how much each journey costs you when you tap at the end of your journey on the trains, and the beginning of your journey on Buses.  Oyster journeys are currently capped, on a daily basis, the full-fare guide can be found in TFL website.
Travelcard – Here you pre-pay for a set period of time, this is done in the same way as PAYG via one of the ticket machines or shops displaying the logo. more information about travelcards can be found in TFL website.

Price compare between PAYG, daily cap, and Travelcard base on the zones in your journey can be found in TFL website.
Journey Prices in London
On the Underground, the price depends on the start and endpoint of your journey and which zone you are traveling to and from as well as the time of travel.
London is segregated into travel zones, most visitors will find themselves in Zone 1 and Zone 2 as this is central London, click here or here to see a map of all the zones.
Rush Hour or Peak travel times are Monday to Friday between 07:30 and 09:30 in the morning and again between 16:00 and 19:00 in the afternoons. Travel during these times is more expensive and you should expect it to be far more crowded at these times.
Sample Prices for the London transportation – updated 2022
London buses have a flat rate for any journey, any time of day or night, currently at £1.65 per person per journey regardless of where in London you are traveling to or from and there is a daily cap of £4.95 if only using the bus that day.
If using the tuber to travel between Zone 1 and Zone 2, there is a single fare of the price of £3.20 during rush hour and £2.60 at all other times. Travel within Zone 1 only is £2.50 at all times.
When using an Oyster card, your daily journeys will be capped at £7.70 regardless of the time of travel and if using the tube and bus together.
If you buy a paper ticket, the single journey cost is £6.30 per journey, we would not recommend this as you also lose out on the daily capping.
Daily paper cards cost more than the daily cup with the oyster.
The weekly travel card for Zones 1 and 2 costs £38.40, a monthly travel card is £147.50 Please pay attention and do the maths to see if these are relevant for you or if a PAYG Oyster with daily capping would work out cheaper for you depending on the number of journeys you plan to make during your time in London.
Full details of all fares can found in TFL website.
London Addresses
Most addresses in London and the rest of the UK follow the same pattern;
House/Flat Number, Building Name, Building Number on the Street, Street Name, City Name, Post Code, e.g.:
1 Palm Court, 128 Oxford Street, London, W1D 1LT
This will bring you to flat 1 in a building named Palm Court, located at number 128 on Oxford Street, in London, with a postcode of W1D 1LT. Some shops, restaurants, and other places of interest may only include the street number, name, and postcode.
Why is the post code important?
The postcode in London is an easy way to identify which part of the city the address is in, and can be a great way to identify the perfect location for your hotel in London.
The postcode is built of 2 parts. The first part identifies which part of the city you are in and constitutes 1 or 2 letters followed by 1 or 2 numbers followed by an optional letter;
The first 1 or 2 letters denote the area North (N), East (E), South (S), West (W), North West (NW), North East (NE) South East (SE), South West (SW), or East City (EC), West City (WC), these last two relate to the city of London area.
Following these are numbers, which relate to a sub area within that direction.
The second part of the post code usually made up of 1 letter and 2 numbers provides a more exact location, as used by sat nav and delivery of post. This last part can also identify which side of the street the address is on, but it is not easy to decipher without the aid of specialist software, like a sat nav.
Using Post Codes
It is best to give any taxi drivers, or when searching on online maps, the full postcode as this will be the most accurate way of finding your intended destination.
London Pass
If you are looking for a one-stop card to offer both public transport and discounts or free entrance at London's top tourist attractions, and you are planning on staying in London for at least a few days, you should consider the London Pass. You can combine the London pass and your oyster in one convenient card.
SPECIAL OFFER: "Ask a Local" users have a special offer of a 10% reduction in the price of London pass. To benefit from this offer simply enter the code ASKALOCAL at the checkout of the London Pass page.
Further offers in London can be found on the London Deals Page.