Most of the theatres are back to sell tickets.
You can find the information for each show on the page London Musicals
Here is our guide on buying tickets to shows, concerts, and the theatre in London. This guide will help you whether you know what you want to see or still deciding.
We talk you through the process of finding what to go see, knowing where to buy your tickets, where to sit, and even how to find tickets to shows and concerts that are already sold out.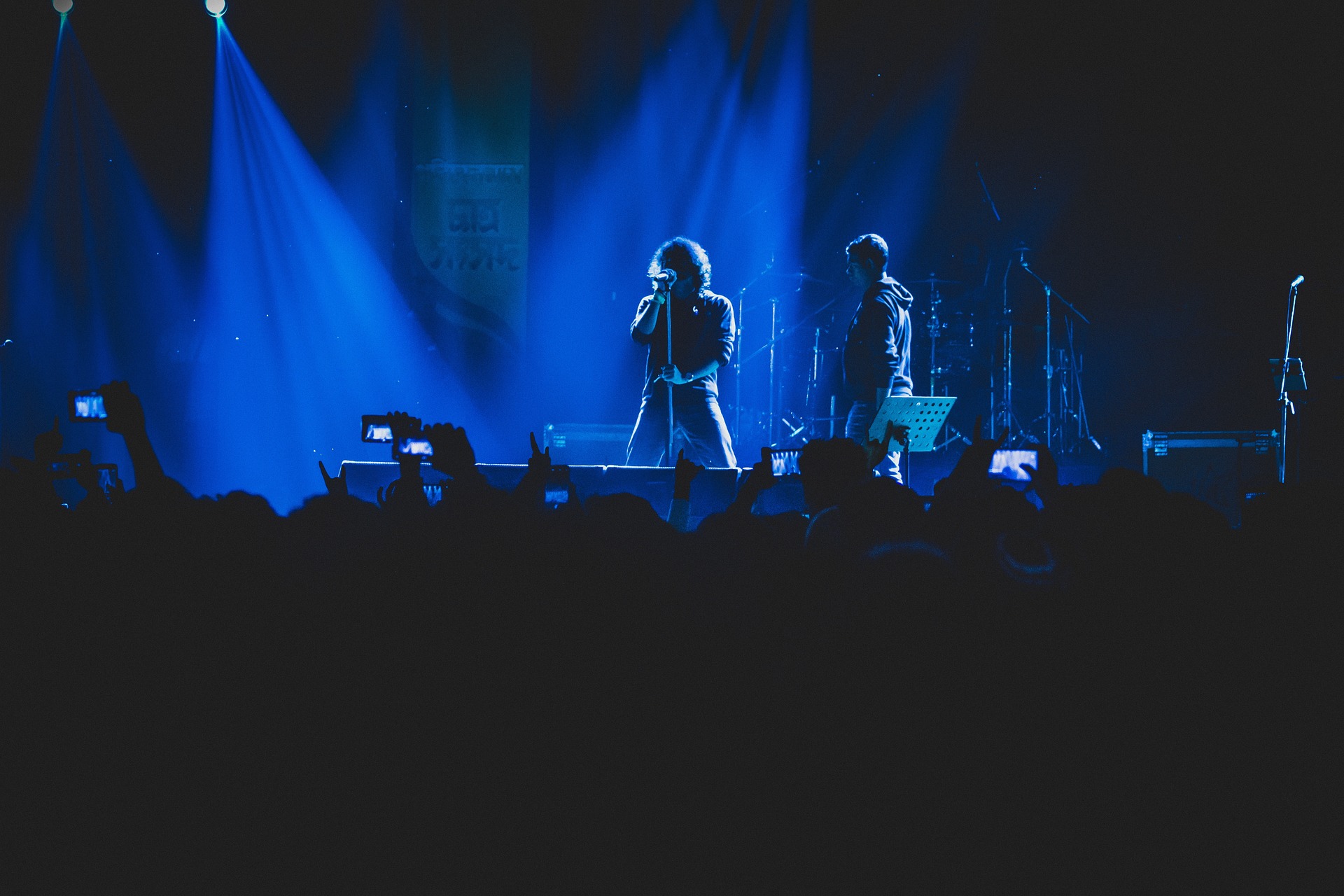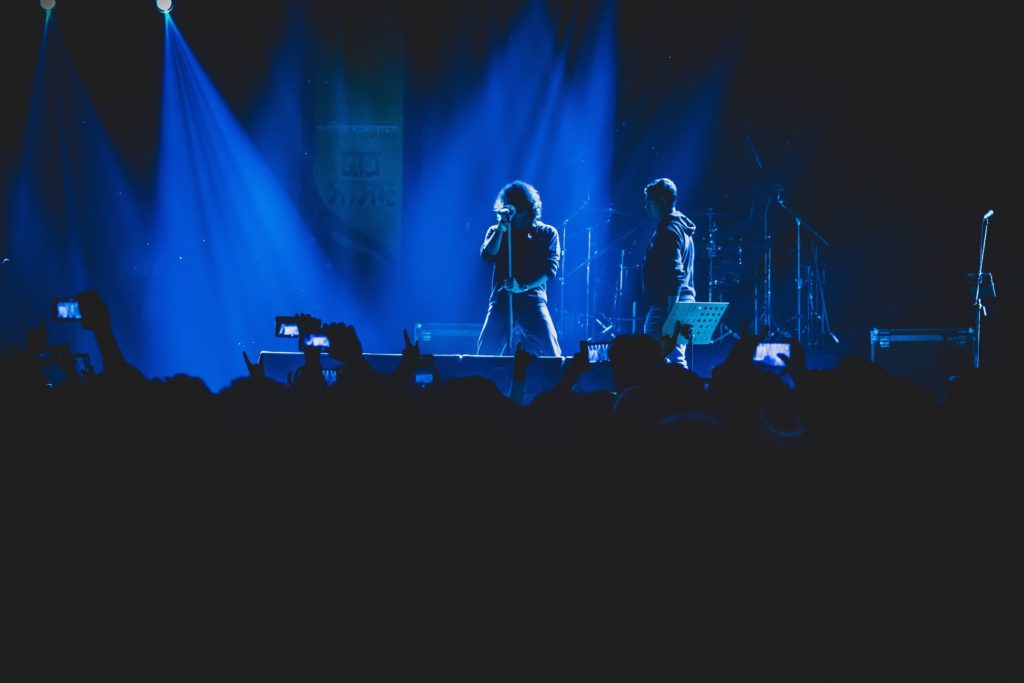 Suggested Websites For Buying Tickets To Shows And Musicals In London
Ticket prices to shows in London can change on a daily basis, although there is a face value price, which is the price printed on the ticket and the official price asked for by the venue, you can very often find cheaper tickets to long-running shows on some of the websites listed below. You should also know that prices will vary day-to-day.
The following is a list of websites we have personally used and can recommend as being reliable. As always it is recommended to check a few sites for the best price and shop around for the best shows/musicals/music concerts/theatre.
Each of the sites will have their own special offers. You could always check what is showing currently, or what is on offer for the dates you are interested in.
London Theatre Direct is our most recommended site where you can also choose your exact seat and see the cost of each seat in the hall as prices will vary depending on where you sit. From our experience, this site also usually offers the cheapest tickets. You will be able to find tickets for musicals, plays, opera, tourist attractions, and much more.
Check out their special offers page where you can see all the theatre tickets with a discount based on either show or dates. They also offer a selection of dedicated pages to help you choose, including; last minute offers, musicals, plays, dance and ballet, opera, concerts, and tourist attractions.
LOVETheatre is a well-established site for tickets with special pages for plays and musicals, dinner and show combinations, arts and events, and special offers.
Theatre Tickets Direct is a site with many deals and special offers.
ATG Tickets is one of the oldest sites out there and many theatres and venues work directly with this site, so you will be able to see the seat maps for most of the theatres here.
Most of these sites will have cheaper tickets for the most popular shows currently in London including The Lion King, The Book of Mormon, Matilda, Les Miserables, Thriller, Mamma Mia, Aladdin and more.
You can see a more complete list of shows currently playing in London on our dedicated musicals page here.
Tickets to Live Music Concerts
A full list of what's playing in London is available on the comparison website.
Ticketmaster is a good site and probably one of the best well-known sites in the world where you can find tickets to almost any show, musical, concert, play, stand-up comedy, sporting events, and much more.
Tickets to most concerts in London tend to sell out 6 months before, and usually within a few minutes for the bigger names, so read on and find out how to find tickets for sold out events and where you can buy return tickets:
Secondary Ticket Sites
Secondary tickets are tickets that are resold by a concert goer but whom can no longer attend the event and want to claim some (if not all) of their money back; they resell these tickets on the sites listed below. For many music concerts and other live shows, this is the only way you can really be able to find tickets.
Prices may be higher or lower than face value.
The upside is that you can sometimes find amazing deals and even same-day tickets on these sites.
If you are stuck with the tickets you have bought, you also have the chance to sell them on via these sites.
Please note, the fees on some of these sites may be high, but they do sometimes include a guarantee, so it can be worth it. Remember to read the small print.
Be aware, we do not recommend you buy any tickets from second-hand sites that do NOT offer any guarantee. Rest assured, the following sites do offer a guarantee and are recommended by us:
Tickets compare – A website that compares tickets from other second-hand website and supply an easy way to find a ticket by date in London.
Stubhub is a well-established site and is part of the eBay group, it is also the official return ticket partner of the O2. You can find tickets to most shows, musicals and other events here.
Special Offer Sites For Live Shows In London
Every so often, you find a time-limited special offer on tickets on coupon sites, which can be huge savings, we recommend these pages:
Expedia – Show & Sport Tickets, you can choose more specific activity by the filter.
How To Chose Your Theatre Seat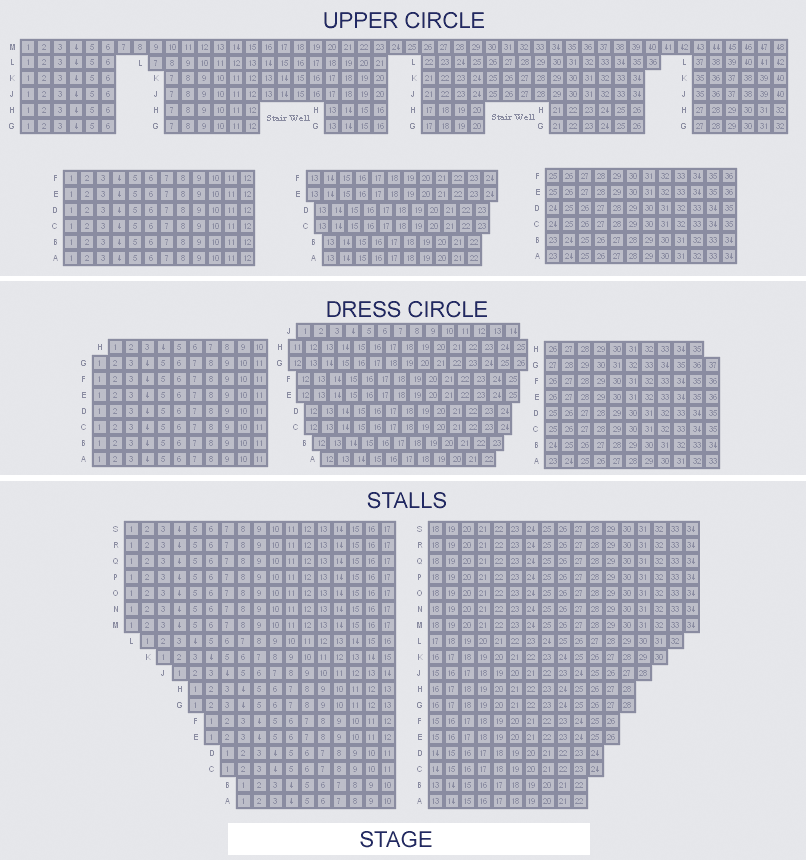 The closeness of the seat to the stage is usually the biggest factor in the cost of a theatre/musical ticket, perhaps with the exception of the first row, which can be too close and is even sometimes reduced in price for some shows.
The above seating map is a generic seat map and can be used as a guide, each venue will have their own seating map, so best to check before you book. The closest seats to the stage and on the ground floor is called the Stalls, above them is the Dress Circle and above that the Upper Circle. The front rows in the Dress Circle are preferable to the back rows in the Stalls in most theatres as they are closer to the stage and offer a better view.
The Upper Circle can sometimes be very steep and high up, so are not recommended for people with a fear of heights or mobility difficulties.
When buying your tickets, always look out for tickets that are marked 'Restricted View', as this means that you won't be able to see all of the stage; sometimes it can just be slightly annoying such as having a pole to one side of you, while other times it can be very annoying where you have a wall covering half your view, so be careful with these tickets although they are generally cheaper than the seats around them.
Tickets To Sporting Events in London (Football And More)
If you are looking for tickets to Football matches or other sporting events, please visit our dedicated page – London football tickets.
Where Is The Best Seat In The House?
When you are booking your tickets to a show in a theatre you haven't visited before, there is always uncertainty as to how good the view and experience will be. Will you have a restricted view? will there be enough leg room (many London theatres are old and on the upper levels legroom can be limited and some seats have very straight backs)? As a guide, the more expensive a seat is for a specific show the better the view and experience, although this isn't always true. We would recommend you check out the seating plan to see the best seats for each venue, and if you're unsure the front/middle stalls are always a good bet.
For more information about the musicals that run right now and the new musical in London please follow our London musical page.