Current London Hotels deals 2023
CitizenM – Our favorite booking website featuring significantly lowered prices of its four London hotels.
Booking.com – Special offer of 15% discount for overnight stays can be found on: booking.com deals page.
Hotels in London
Today London has over a thousand hotels which can lead to a frustrating search for that perfect hotel. Let us help you in choosing the right hotel or apartment for you in this guide!
Some hotels are excellent but very expensive and overpriced while a few are tourist traps, but others will simply provide you with a perfect stay and enhance your visit to London.
We will show you what you should look out for when choosing the right hotel, how to save money, how to easily compare prices from multiple websites, where to read real and relevant reviews of the hotels, what are the best current deals, and of course, our personal recommendations for hotels at different price points. So, sit back, relax, and continue reading our useful hotel survival guide.
Where to sleep in London?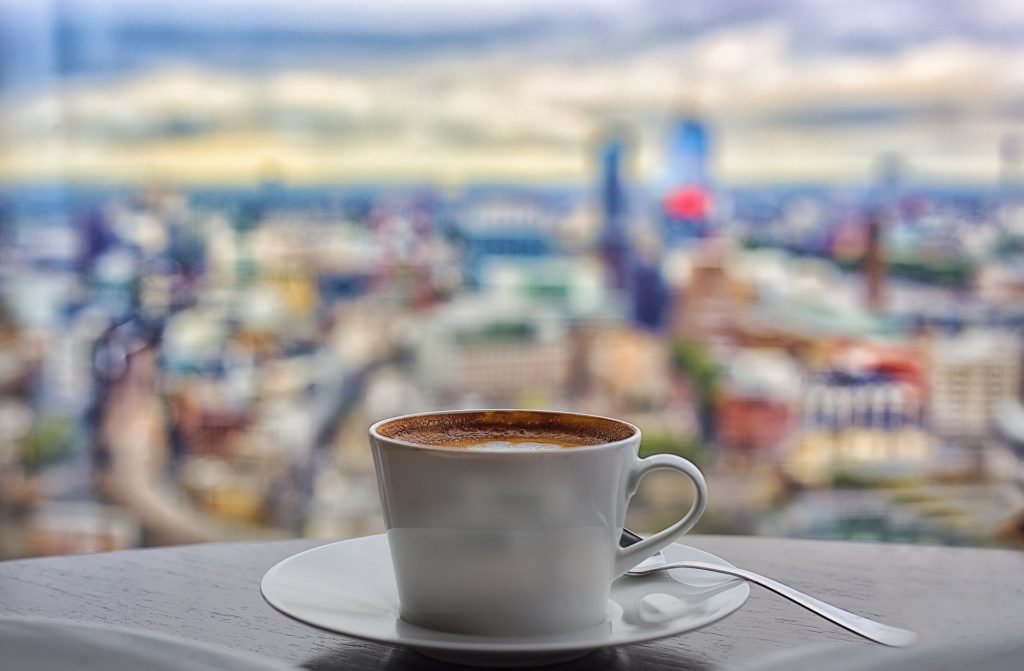 Finding the right hotel starts with defining your budget, identifying your level of luxury and how long you are willing to travel to and from your hotel and Central London.
Although London has many hotels, there is also a constant demand for them, so don't be surprised if a hotel you have chosen now will be fully booked within a couple of hours as you make your decision, especially during peak holiday seasons.
It is good to use the comparison sites, as many of them provide you with the option to book a room now but cancel it within 72 hours of your first night without a penalty. Many sites will also allow you to pay for your stay only when you arrive at the hotel, so no need for a deposit, that is why we recommend you book your hotel early to ensure you get the best room and price combination for yourself.
Always check the terms and conditions on the site to ensure you can cancel the hotel and what fees, if any, are chargeable.
London Hotel Price Comparison Site
We recommend comparing the price of the hotel you chose on a few different sites as the prices can vary greatly. Don't worry! Hotels Combined will save you time trawling through many websites for deals and may even save you some money.
Make sure the offer's terms and conditions are the same when comparing – for example, same room type, include/exclude breakfast, or late checkout; as some websites may include these and others may not. Also, check the cancellation policy for each deal.
Recommended hotels in Central London
So where would be a good place to sleep in London?
The following suggestions are all hotels we know well and are ordered by price. For those of you on an even tighter budget, we have also included a section on hostels!
5-star hotels in Central London
We highly recommend the Langham London which is located just off Regent Street in Central London. One of the best hotels in London with great service, decent sized rooms, and many amenities. The price matches the service, so it won't be cheap but you can still compare prices for better deals.
4-star hotels in Central London
A personal favourite of ours is The Marylebone Hotel. It's situated within a mile from Oxford Circus, Soho, Hyde Park and the world famous Harrods. The hotel also has a very nice swimming pool and gym; you can compare prices here!
A slightly cheaper 4-star hotel we recommend is the Holiday Inn Regents Park in Fitzrovia which is within walking distance from both Regent's Park and Oxford Street! Another hotel we highly recommend is Melia White House Hotel which is 4 minutes' walk from Regent's Park and 10 minutes' walk from Euston station.
We always recommend the CitizenM Bankside Hotel. It's situated in the centre of London, a couple of minutes' walk from the Tate Modern museum, near the Borough Market, and 10 minutes' walk from the Millennium Bridge.
The hotel is modern, uniquely designed, decently priced, with the ability to easily control the temperature, room light colour, the TV and the curtains, all from a single touchscreen controller. Great value for money!
Cheap hotels in Central London
The cheap hotels in London are usually very basic for those looking for the essentials this is exactly what Point A hotel is offering, a 3-star hotel chain with seven locations throughout central London. Cheap and cheerful with fast and free Wifi, aircon and a safe for all your valuables!
A popular chain of hotels that you're probably familiar with is Premier Inn; their London hotels are more expensive than the rest of the UK, but are still cheaper than some of the hotels covered in this article.
Recommended hotels outside of Central London
For cheaper hotels we recommend that for good 3-star hotels you should look a bit further out of Central London and find a hotel in Zone-2, close to an Underground station and local busses.
3-star hotel a short journey from Central London
One hotel we recommend is the Quality Hotel Hampstead, which is 20 minutes by tube to central London and 15 to Hampstead Heath. For the best deals, you can compare prices here.
Recommended Hostels in Central London
A centrally located hostel with a great atmosphere is the YHA London Central.  It's situated only a few minutes' walk from Regent's Park and Oxford Street. King's Cross, Leicester Square Baker Street, and Covent Garden are easy reach. And not far away in the Bloomsbury area, another great hostel, Generator London Hostel. Remember to compare prices!
Staying with locals in London
If you want to live like a true local we recommend HomeStay.com!
A great way to find locals and host families to stay with, within London and across the globe. It's available for short or long stay periods and offer a unique, authentic experience and excellent value for money.
Flats / Apartments in London
A recommended option for families traveling with children is a flat/apartment. This will include a kitchen where you can cook your own food. It will be cheaper and will give you that second home feeling!
Plum Guide is a great website for luxury apartments.
Verb is a great site for renting large flats for families all over Europe, with many interesting options in London!
Airbnb is probably the world's largest and best known flat/apartment rental website, from apartments to treehouses!
Heads up: Make sure to check the property's reviews and always pay via the site, only.
Booking.com also has a nice range of flats for short-term rental options in London.
Hotels.com also offer apartments, B&B, etc; even though the name of the website might suggest otherwise.
We always advise to do your research before booking: Check the location, read the reviews and compare prices. You are welcome to write to us for a personalised recommendation.
Apartments in Kensington
51 Kensington Court could be ideal for a family! It is an apartment block with good service, in a good location and, from our experience, have a friendly and professional staff.
Kensington is a very attractive, upmarket area in London. It is close to the centre, just walking distance from Kensington Palace and Hyde Park. The area is rich with very good restaurants and bars and filled with some of London's top shops and museums.
Secret Hotels
What are Secret Hotels?
Hotels that until you have confirmed your booking, you are not told which hotel you will be staying in, and usually, there is NO option to cancel your reservation.
That said, as these are unsold rooms, you'll enjoy from a reduced price and could find yourself in a very luxurious hotel room!
The two recommended websites that offer secret hotels are Hotwire.com and Priceline.com!
You might save money and you most definitely save time!
If you want to 'play detective', on these sites you will see what part of London the hotel will be in, as well as recommendations and the services offered by the hotel.
Where NOT to stay in London
London is one of the greatest and largest cities in the world, with the outskirts being around an hour's commute to the centre. Areas without an Underground station nearby can be time-consuming getting to, while some areas might be less safe at night (or day).
Generally, areas we would recommend avoiding are those with limited public transportation, as well as areas south of the river Thames (such as Brixton and Peckham), or further east than Whitechapel.
Again, before booking, always check the rating of the establishment. It's always good to read recent reviews!
London's Deals and offers
Further deals and offers can be found on our London Deals page.