As Britain has been enjoying its hottest July day since records began with temperatures hitting 36.7C, I thought to line up some of the coolest exhibitions in town for this hot summer.
Alan Cristea Gallery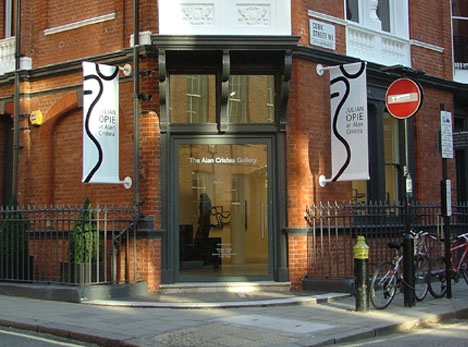 Julian Opie is an interesting and popular visual artist, and one of the New British Sculpture Movement. He emerged in the 1980s as an influential figure in the British art scene after having produced a series of painted metal sculptures that humorously combined loosely painted imagery with steel shapes.
His famous works, which have his unique style, include portraits and animated walking figures, with minimal detail in black line drawing. His themes have been described as "engagement with art history, use of new technology, obsession with the human body" and "work with one idea across different media".
At the Alan Cristea Gallery you can see his new body of works from the last three years, both prints and animations. Opie's recent editions, produced in a variety of media, have been inspired by different views of the town and countryside. In London, for example, Opie presents us tourists in Southbank, figures walking in the rain, passers-by at school gates and busy crowds of workers. Opie is an artist of contemporary life, confronting us with observations of the normal everyday life. The series, French Landscapes (2013), based on photos he took in France at different times of the day in different weather conditions can be seen as modern versions of Hiroshige's nineteenth-century woodblocks of Japanese landscapes (yet Opie used computer technology to it…).
You can also see two of his new works for sale at the Royal Academy Summer Exhibition this year, which Alan Cristea gallery is presenting.
Showing until 18th July 2015.
Address: Alan Cristea Gallery, 31 & 34 Cork Street , London , W1S 3NU
Tube: Green park
The Photographers Gallery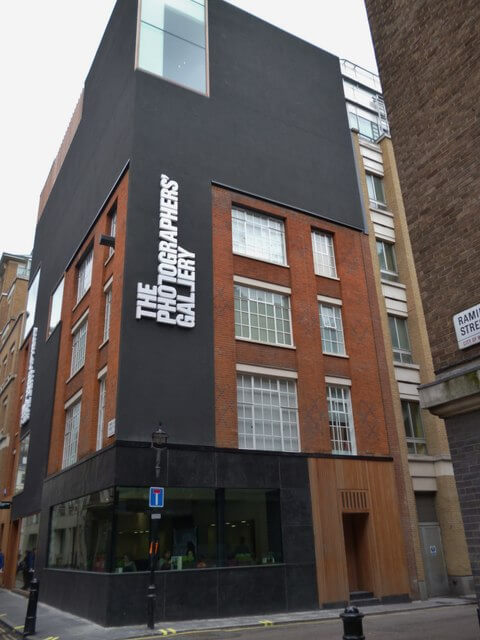 FreshFaced+ WildEyed  is an annual exhibition and competition giving emerging talents the opportunity to exhibit their works at The Photographers' Gallery. Showcasing the quality and breadth of graduate work from visual arts courses across the UK, the exhibition celebrates the innovative practices from a range of photographic fields.
The works are selected by a panel of photographic experts from different backgrounds. Chosen artists and photographers will have the opportunity to work closely with the exhibition team to develop their presentation skills at The Photographers' Gallery as well as participate in talks and events.
Showing until 5th July 2015
thephotographersgallery.org.uk
Address: The Photographers' Gallery, 16-18 Ramillies Street, London W1F 7LW
Tube: Oxford Circus
The National Portrait Gallery – Audrey Hepburn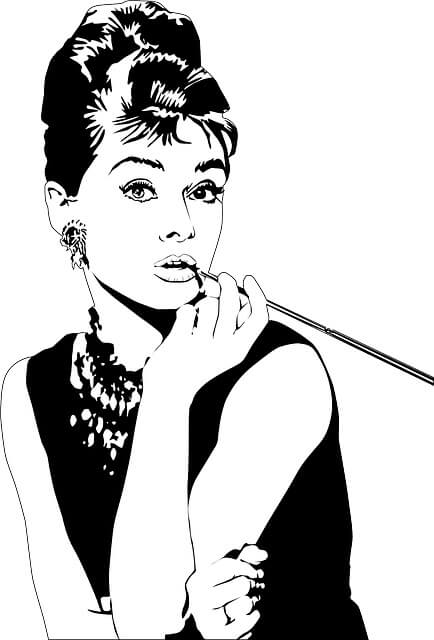 This summer the National Portrait Gallery celebrates the British actress and
humanitarian worker with an exhibition of exquisite and rarely seen photographs.This beautiful exhibition will illustrate the interesting life of actress and fashion icon Audrey Hepburn (1929-1993), from her early years as a chorus girl in London's West End through to her philanthropic work later.
A selection of more than seventy images will define Hepburn's iconography, including classic and rarely seen prints from leading photographers, including Richard Avedon,Cecil Beaton, Norman Parkinson, Irving Penn and Terry O'Neill. Also on the show, a range of vintage magazine covers, film stills, and other extraordinary materials that will tell her captivating story.
Showing from 2nd July until 18th October 2015
Address: National Portrait Gallery, St Martin's Place, London, WC2H 0HE
Tube: Leicester square
The Royal Academy of Arts : Joseph Cornell: Wanderlust
Cornell, a reclusive figure and self-taught artist was an avid collector, and became a pioneer American artist, sculptor and one of the most celebrated exponents of assemblage. He was influenced by the Surrealists movement and also an avant-garde experimental filmmaker.
He created "visual poems" in which surface, form, texture, and light play together after collecting and carefully juxtaposing the objects he found in small, glass-front boxes. Cornell made boxes about things we cannot see (such as ideas, memories and dreams) by using things we can see. Like a magician, he turned everyday objects into mysterious treasures. Cornell created a sense of adventure in his shadow boxes, even though he never really left his home in New York.
Showing from 4th July-27th September 2015
Address: Piccadilly site: Burlington House, Piccadilly, London W1J 0BD
Burlington Gardens site; 6 Burlington Gardens, London W1S 3ET
Tate Modern- Agnes Martin
Agnes Martin was a famous American abstract painter. She considered herself as an abstract expressionist with pale washes of colour. This fine exhibition at the Tate Modern is the first retrospective of Martin's work since 1994. This extensive exhibition is covering the full breadth of her practice, revealing also her little known experiments with different media from biomorphic abstraction to grid and striped canvases, which became her hallmark.
http://www.tate.org.uk/
Showing until 11th october
Address: Bankside, London SE1 9TG
The writer, Calanit Schachner Laufer is a visual artist, specializing in photography, and also running contemporary gallery tours (English/Hebrew) for individuals and groups in London.
She studied at Bezalel, Jerusalem (BFA) and Goldsmiths, London (MA).
For more details about Art Gallery tours please see:
https://www.facebook.com/calanitartist
To book a gallery tour with Calanit Please email her: [email protected]
Or sign up here: English Tours / Hebrew Tours