The days are getting longer (there is light outside even at 21:00), it is getting warmer, and there is the occasional rain to clear the air and clean the streets.
The forecast predicts this will be the warmest summer in London in the past 100 years, and it looks like June will have perfect weather. The gardens are flowering, the parks are full of sunbathers and picnickers, and there is plenty to see and do in London including shows, festivals, exhibitions and more.
Read our guide for recommendations on what's new this month, and don't forget to check out a few of our recommendations from May and April that are still running.
New Plays and Ballet
Swan Lake
The English National Ballet will be performing their classic Swan Lake at the Royal Albert Hall between 1 and 12 June. Almost all the tickets are sold, but you may be able to find some here, or here.
If you missed out this time, don't worry, they will be performing again in July at the Coliseum and you can buy tickets here.
Aladdin – The Musical

The Disney Broadway classic has finally arrived at the West End. It will be at the Prince Edward Theatre and you can buy tickets here.
Harry Potter And The Cursed Child
A musical based on the new J.K.Rowling book, the eighth in the Harry Potter series will be showing at the Palace Theatre from 7 June until October and is expected to be a big hit. Tickets range from £20 to £130. Tickets for the next couple of weeks are already sold out, but you can try your luck on ATG, or at the theatre for returns, although be aware that you will need to buy 2 tickets as the musical is in 2 parts. If you like Harry Potter, you can also check out tickets to the Making Of Harry Potter Tour.
Bugsy Malone
The successful and popular musical returns to the Lyric Hammersmith from 11 June to 4 September. It tells the story of a group of gangsters in 1920's Chicago with a difference, all the actors are children, with the original movie starring a young Jodi Foster and Scott Baio to critical acclaim in 1976. You can find tickets here.
Richard III
Ralph Feinnes and Vanessa Redgrave star in the new production of Richard III at the Almeida near Angel from 7 June to 6 August and you can buy tickets here.
1984

The successful play based on the book by George Orwell is coming to the Playhouse Theatre from 14 June to 3 September. You can buy discounted tickets here.
Macbeth

The famous Shakespeare Globe will be host to Macbeth from 18 June to 1 October. You can buy tickets here. There are both sitting and standing tickets available.
Breakfast at Tiffany's

The classic story of a woman who stuns everyone in 1940's New York (the role played by Audrey Hepburn in the 1961 movie) is coming to the Theatre Royal Haymarket from 29 June to 17 September. You can get your tickets here.
---
For a full list of Musicals in London, check out our full guide here.
---
Music Concerts in London in June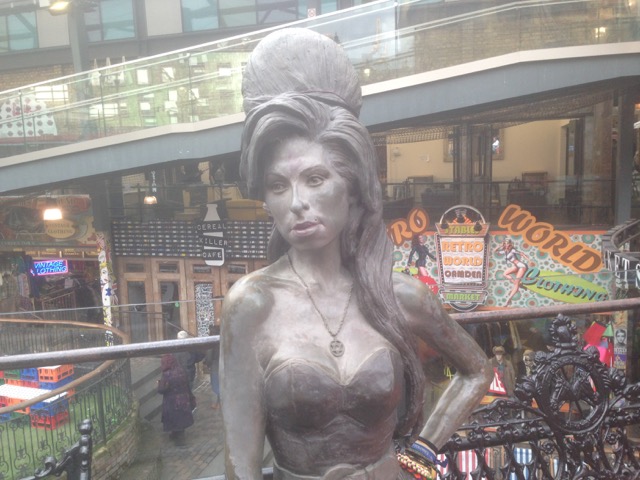 Spitalfields Music Summer Festival
From 2 to 26 June there will be a wide selection of artists playing everything from opera, Folk, Jazz and much more all over the areas of Spitalfields and Shoreditch in venues including cafes, churches and halls. Tickets range from £5 to £60, visit their site for more information: https://www.spitalfieldsmusic.org.uk/season/summer-festival-2016/
Junction 2 – Techno Festival
The festival takes place on 4 June at the Boston Manor Park in Brentford and will host Nina Kraviz, Carl Craig, Scuba and a few more. Tickets can be found here.
AC/DC
Will be performing at the refurbished Olympic Park on 4 June. Tickets available here.
Hampton Court Palace Festival
Two weeks of shows under the beautiful London sky, in the stunning palace gardens featuring Tom Jones, Van Morrison, Katherine Jenkins, Art Garfunkel, George Benson and more between 8 and 23 June.
Tickets range from £45 to £75 and can be found here.
Adam Ant, Kings Of The Wild Frontier
Adam Ant will be at the Brixton Academy on 19 June. Tickets are £44 here.
Meltdown Festival
A special festival that has taken place in the Southbank Centre for the past 23 years, each year bringing legendary artists for one-off performances, this year it is being led by Guy Garvey, Elbow's Frontman, following giants such as David Bowie, Patti Smith, Yoko Ono and David Byrne in the past.
The festival takes places from 10 to 19 June and tickets are available here.
Neil Young
Neil Young will be at the O2 on 22 June, tickets here.
Field Day
A two-day festival taking place in Victoria Park on 11 and 12 June, featuring P J Harvey, James Blake, Franz Ferdinand, Goat, Air, Skepta, Four Get, Deerhunter, Cass McCombs and many more. The festival ends each night at 10:30 but it continues in the clubs in the area until well into the night. Tickets here.
Found Festival
A festival including 6 separate stages featuring house, techno, disco and electronic music, running on 11 June from 11:00 to 21:00 in Rockwell Park in Brixton. Tickets here.
Coldplay
Coldplay will be at Wembley Stadium on 16, 15, 18 and 19 June. Tickets here.
Stone Free Festival
At the O2 featuring Alice Cooper and Rick Wakeman on 18 and 19 June. Tickets here.
Barry Manilow
Will be at the O2 for one night only, on 23 June, tickets available here.
Rihanna
Rihanna will be performing at Wembley Stadium on 24 June, tickets start at £85 and can be found here.
---
You can find additional music concerts and the best places to buy your tickets on our Music Concert Page.
---
Special Events in June
London Festival Of Architecture
Over 200 events, tours, talks and exhibitions throughout the whole month of June running across the whole of London in the festival that celebrates and promotes everything to do with architecture and urban development, this years leading theme is 'community' architecture. details on their website: http://www.londonfestivalofarchitecture.org/
Sundance London
An independent movie festival, a spin-off of the American Sundance festival that was established in 1987 by Robert Redford. This year it will run from 2 to 5 June at the Picturehouse Central on Shaftesbury Avenue. The program includes films screened at the festival held in Utah in January, including 'Talulah' with Ellen Page, Wiener-Dog with Danny DeVito and more. Full details on their site: http://www.picturehouses.com/
Alex Katz: Quick Light
Paintings, prints and sculptures from the 55 year career of the 88-year-old American Jewish artist who continues to create and innovate. The exhibition will be open between 2 June and 11 September at the Serpentine Gallery in Kensington Gardens. Free admission, full details here: http://www.serpentinegalleries.org/exhibitions-events/alex-katz-quick-light
Sunset Safari
On Wednesday evenings from 3 June until 15 July, there will be guided tours and special activities for all the family at the London Zoo in Regent's Park. Tickets start at £20 for adults and £15 for children.
You can read all about the events and what you can see on the Zoo's official website: https://www.zsl.org/sunset-safari, you can read more about the Zoo on TripAdvisor. If you want to combine your zoo ticket with other attractions, you can look here.
For more London attractions, have a look at our London Tourist Attractions page.
London Map Fair
The world's largest antique maps fair will be held on Saturday and Sunday 4 and 5 June at the Royal Geographical Society, South Kensington. You will find a huge selection of original maps dating from the 15th to the 20th centuries which will go on sale at a price range of ten pounds to one hundred thousand pounds. Free admission. http://www.londonmapfairs.com
Mary Heilmann: Looking At Pictures
A retrospective of the well-regarded American artist Mary Heilmann at the Whitechapel Gallery in Shoreditch from 8 June to 21 August, featuring her paintings, sculptures and ceramics. Free admission and more information here: http://www.whitechapelgallery.org/exhibitions/mary-heilmann-looking-at-pictures/
Beating Retreat
A Military musical spectacular parade with horses, cannons and fireworks taking place every year, a tradition that started at the end of the 17th century (the tradition started with the beating of drums to call soldiers to fight or to return to camp at nightfall), will be held on 8 and 9 June from 20:00 at Horse Guards Parade at the end of St James's Park.
Trooping The Colour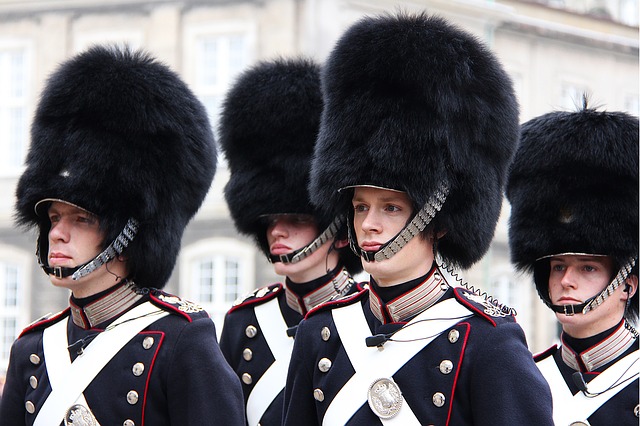 Queen Elizabeth II's 90th birthday was on 21 April this year, although tradition calls for a state celebration in June.
On Saturday 11 June, from 10:00 the traditional trooping of the colour takes place, a tradition that started in the 18th century where hundreds of soldiers parade around Horse Guards Parade, showing off their colours to the reigning monarch. This year it will include a full military parade at 13:00 to be viewed by the Queen and the Royal family from the balcony at Buckingham Palace.
The event sold out in February, but you can watch some of the action along the Mall from the edge of St. James's Park for free. You should arrive well ahead to find a good place to stand, you can also try to catch the rehearsal ceremony on Saturday 4 June.
World Naked Bike Ride
Saturday 11 June will be the eighth naked cycling World Day. really. The aim of the event, and why everyone will be naked is to raise awareness and increase tolerance of bicycles on the roads, protesting against the car culture. Last year the event was attended by over a thousand riders in London and similar events taking place in many cities of the UK between 28 May and 23 July. Riders are invited to join in and wear as little or as much as they feel comfortable in.
There are six easy tracks to follow starting at different points in the city (Hyde Park, Regent's Park, King's Cross, and Tower Hill) and all connect to a common end of the track. Details on the site: http://www.worldnakedbikeride.org/uk
Royal Academy Summer Exhibition
A huge exhibition running from 12 June to 22 August of contemporary art (held every summer since 1769), with over 12,000 works by both well-known and less well-known artists and members of the Academy. A number of the works are for sale.
Entrance is £12 for adults and free for those under 16. Full details on their site: http://www.royalacademy.org.uk/
Cirque Alfonse: BARBU Electro Trad Cabaret

The Canadian circus is coming for 3 months of shows to the London Wonderground at the Southbank Centre, it will include new performances as well as the traditional round circus that has been running in Montreal since the 19th century. Recommended for ages 16 and up.
15 June to 25 September, tickets here.
Open Garden Squares Weekend
A two-day event that happens once a year in which 200 private beautiful and interesting gardens around London will be opened for public enjoyment. Many gardens also feature activities for children and families. Saturday and Sunday, 18 and 19 June.
Tickets (for both days) are £12 when booked in advance or £14 on the day, and free for under 12s. More information and tickets here: http://www.opensquares.org/
BP Portrait Award
A popular yearly exhibition of portraits from around the world (last year there were 2,748 submissions form 92 countries). The exhibition is open from 23 June to 18 September at the National Portrait Gallery and admission is free. http://www.npg.org.uk
Greenwich and Docklands International Festival
The largest annual festival of shows and street art, theatre, dance, circus and more, will be held at Greenwich and the surround piers over nine days, from 24 June to 2 July. Suitable for all ages and admission is free. http://www.festival.org
Pride In London
Saturday 25 June will be Pride in London and there will be a parade through the streets of central London, passing Baker Street, Oxford Street, Regent Street and will end at Trafalgar Square with plenty of music concerts, dance and other events throughout the day.
Entrance is free and the whole area is expected to be very busy throughout the day.
More on Pride Week and the events surrounding the parade can be found here: http://prideinlondon.org/
London Hong Kong Dragon Boat Festival
40 teams will compete in dragon boat races (16 paddlers and one drummer in each boat) to be held on Sunday 26 June at the London Regatta Centre. The competitions will be accompanied by traditional Chinese lion dances and Asian food markets (Chinese, Japanese, Korean and Indian).
Suitable for all ages and admission is free. More information here: http://www.lhkdbf.co.uk/