Selfridges, the well known department store on London's Oxford Street, opposite Bond Street Underground station has opened a new bar and restaurant space on it's roof, this time with a forest theme, to go hand in hand with the current winter weather we are experiencing. This is a classical pop up in the sense that it is a semi-permanent space and will be closed down once spring starts.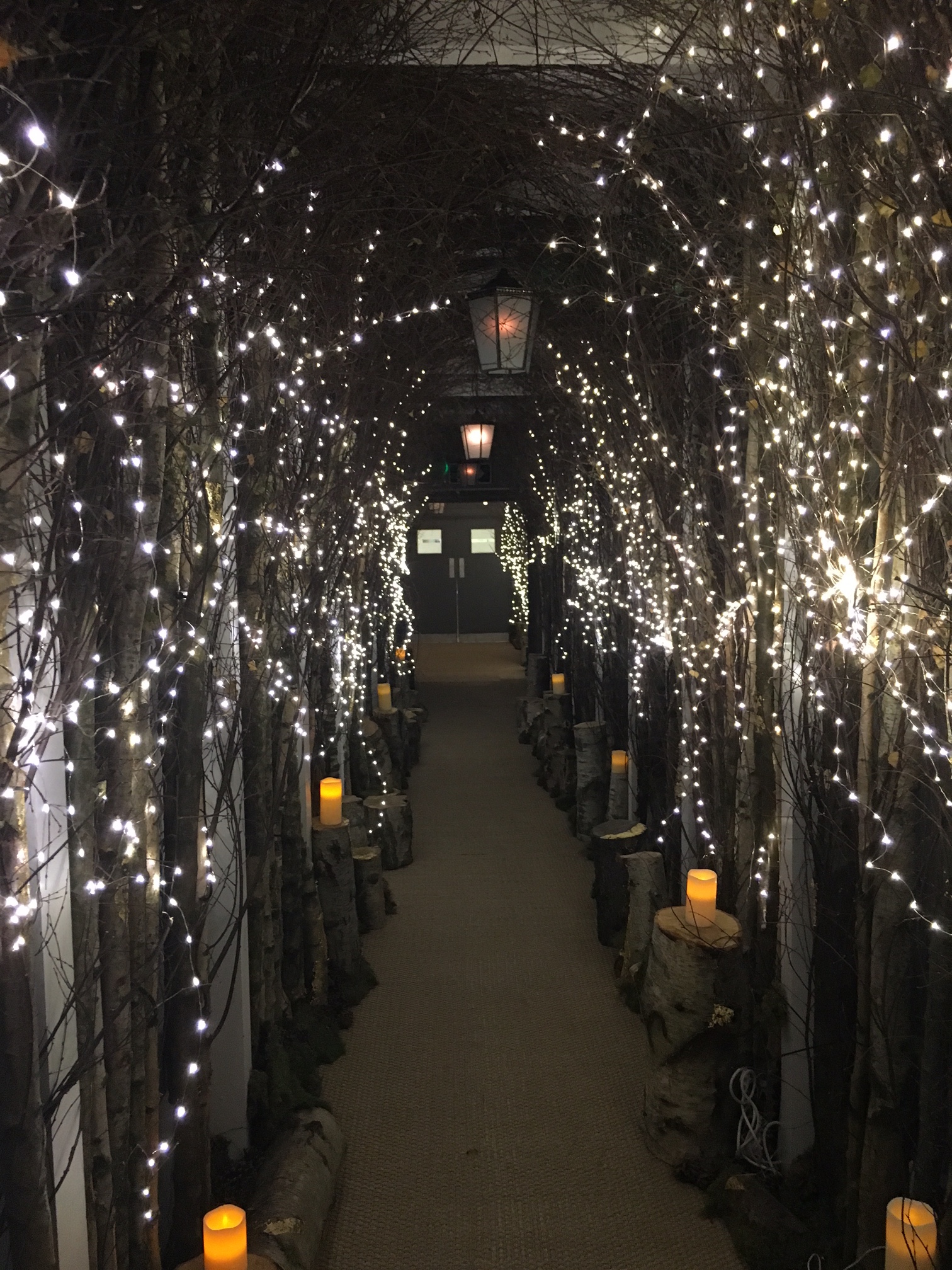 As you walk into Selfridges from the main entrance, you will see a gold lift on your left, the express lift within the Fragrance department, leading directly to the roof, when you get to the roof, you will walk through a forest scene, with branches, candles and forest animals on your way to the main area.
The seating area is decked out with wooden floors, white fairy lights, and twigs giving it a cosy warm atmosphere. On a clear day you can see a nice view of london through the plastic windows, well this is a pop up bar and restaurant.
The bar and restaurant are open for breakfast, lunch, afternoon tea, drinks and dinner all inspired by an autumnal forest, the menus include hot pots, grilled meats, fish and seasonal vegetable dishes.
The drinks are inspired by winter with a few twists, such as burlesque bitters in the whiskey, a must try.
The food is served nicely, although we recommend you go for the drinks, the view and the atmosphere over the food.
To book a table and to view the menu, go to the forest restaurant website.